LINKS TO

PERSON-CENTERED

BIBLIOGRAPHIES

ARTIKEL ONLINE | PAPERS (DOWNLOAD)

ARTICLES | ARTIGOS | ARTÍCULOS | ARTICOLI | Κατέβασμα Άρθρων
Artikel finden sich auf den folgenden Webseiten |
You can find and download papers on the following pages:

Center for Studies of the Person

Association for the Development of the PCA

Person Centered Society
Articles by Barrett-Lennard, Brodley, Cohen, Raskin, Shlien

Cecil H. Patterson

About the personality theory and therapy of Rogers
by Dagmar Pescitelli, W. Boyd Spencer et al.

Jerold Bozarth
and the first chapter of his recent book ("Overview of Person-Centered Therapy")

Articles by B. T. Brodley, G. Barrett-Lennard etc.
on the homepage of Matthew B. Ryan

Maureen O'Hara: From Maslow to the 21st century
from the AHP homepage

Center for the Studies of the Person (CSP)
from its homepage

Ruth Sanford
from her homepage
Experiencing diversity by Ruth Sanford

A variety of articles
collected by D. B. Robbins

Articles from Focusing Resources
by Margaret Warner, Ann Weiser Cornell et al.

Articles by Bernie Neville
from LaTrobe University Homepage

Articles on Allan Turner's Homepage
Bozarth, Brodley, Grant Kahn, Moorman, Raskin, Seeman, Shlien, Van der Veen, Vincent, J. K. Wood

Papers by Richard Bryant-Jefferies
from his homepage

Articles on PCAI(GB) homepage
by Barbara Temaner Brodley, Godfrey T. Barrett-Lennard et al.

Papers from PCT Scoland Homepage
Brian Rodgers et al.

Papers from Temenos Homepage
Keith Tudor et al.

Articles by Natalie Rogers
from her homepage

Article by Peggy Natiello
from the homepage of the Center for Interpersonal Growth

Research Studies
from the homepage of the Network for Research on Experiential Psychotherapies (NREP)

English articles from Delphos Homepage
Texts by Rogers, Patterson, Bozarth, Barrett-Lennard, Brodley, Freire

Articles by Lynn Frances and Richard Bryant-Jefferies
from their homepage (Hart Centre: "PCA", "Sacred Circle Dance", "Spirituality")

Documents ACP
Site ACPAFP

Textes différentes l'ACP

(Rogers, Gendlin, Bowen, Brodley, de Peretti, Haugh, Kilborn, Lambers, Lietaer, Lobrot, Mearns, Pages, Schmid, Shlien, Thorne, van Werde, Warner, Wood et al.)
site internet de Pascal Courty

L' Approche Centrée sur la Personne
par Olga Kaufmann
Magyar nyelvű írások a személyközpontú szemléletről
Személyközpontú klub

Textos diversos da ACP, Historía ACP
site "Rogeriana"

Artigos vários
Batina - Um site dedicado à formação dos futuros docentes

Sala de Leitura
publicação de pequenos textos relativos à ACP

Textos elaborado por Afonso H Lisboa da Fonseca
Textos e livros de Abordagem Centrada na Pessoa

Artigos em português (CPP)
Trabalhos da equipe do Centro de Psicologia da Pessoa e de outros autores

Artigos, Monografias, Livros
HomePage Existência, Araranguá

Galeria de textos e publicações
Núcleo de Estudos da Pessoa

Textos de José Luiz Belas
Brazil

Textos
ACPtrópolis, Site Petropolitano da Abordagem

Textos para Download em Português
Delphos Website: Elizabeth Freire et al.

Escritos de Claudio Adrián Rud
Casabierta — sitio en la Argentina


Article by Aldo Dinacci on Pre-Therapy

Carl Rogers et Emmanuel Mounier
Article par Jean-Marc Priels

Texte zur Gesprächspsychotherapie
von Eckert und Höger, von der Hompäge der DGGP

Artikel von Stefan Zierau
von der Homepage des ZPP Marburg

Oliver Krauß, Umgehen mit Sterbenden und deren Angehörigen
Wissenschaftl. Untersuchung an der Univ. Leipzig

Paul Müller, Geriatrische Rehabilitation
Facharbeit "Beratung in der Pflege" am Institut für Fort- und Weiterbildung der Stadt Nürnberg

Norbert Groddeck, "Die beste Therapieschule ist die selbst entwickelte".
Über die kreative Dimension im Person-zentrierten Ansatz

Texte zum Thema Focusing
Von der DAF Homepage


Texte von Jürgen Kriz
Von seiner Homepage


Texte aus dem IGB Stuttgart
Von der IGB Homepage (Behr, Tausch u.a.)

Alexander Kutschera, Computer-Mediated-Communication
Phil. Arbeit, Univ. Wien

Wolfgang Appl, Wien
Die grundlegenden Elemente der klientenzentrierten Gesprächstherapie nach Carl Rogers und das zugrundeliegende Menschenbild, Seminararbeit

GFK Texte
Artikel aus dem Archiv der GFK Texte

Anton Bischofberger und Graziella Burri Rotach
Von der Beratung mit Hilfe des personzentrierten Ansatzes zum dialogischen Begleiten

Artikel zu neueren Theorien und zur Therapietheorie
von der Homepage der ÖGwG (W. Keil, J. Sauer)


Artikel aus dem IPS der APG
State of the Art und Entwicklungen im Personzentrierten Ansatz
... sowie auf den Websites mancher Zeitschriften |
... and also on the websites of some journals
Siehe auch | see also:

Sites about Carl Rogers



© Peter F. Schmid pfs 1999-2004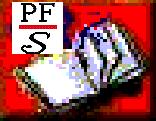 Bibliografie | Bibliography Peter F. Schmid


Bücher & Bestellungen | books and order form Peter F. Schmid


The Carl Rogers Bibliography Online

The Person-Centered Bibliography


Aktuelle personzentrierte Bücher | pc books since 1990


PC institutions worldwide


Seitenanfang | top of page | retour au haut de page


Hauptseite

English mainpage

Page d'arrivée en français