ABOUT PERSON-CENTRED THEORY
ÜBER PERSONZENTRIERTE THEORIE
DE LA THÉORIE CSP
TEORIA ACP
TEORÍA ECP

© Peter F. Schmid pfs 1999-2004
Links to some pages about person-centred theory without qualitative assessment ...
Links zu einigen Theorieseiten, ohne damit etwas über die inhaltliche Qualität auszusagen ...

Personzentrierte Psychotherapie — Eine Einführung (Person-Centered Essentials) (Peter F. Schmid)

Person-Centred Psychotherapy. Essentials and distictions ( Peter F. Schmid)

Personzentrierte Psychotherapie. Kurzbeschreibung ( Peter F. Schmid)

Übersicht | Overview | Vue d'ensemble Papers ONLINE Peter F. Schmid

Persönlichkeitsentwicklung und Verbesserung zwischenmenschlicher Beziehungen durch Begegnung (IPS der APG)

Die klientenzentrierte Psychotherapie (ÖGwG, Wolfgang W. Keil)

Personenzentrierte Psychotherapie - Beschreibung (VRP, Robert Hutterer)

Gesprächspsychotherapie (Psychiatrienetz, Jochen Eckert)
Woher sie kommt • Welche Idee dahinter steht • Wie behandelt wird • Wann und wo sie angewendet wird • Welche Risiken es gibt • Was besonders wichtig ist

Gesprächspsychotherapie (GwG)

Was besagt der klientenzentrierte Ansatz (ZPP Marburg, Stefan Zierau)

Einführung in den personzentrierten Zugang zum Menschen (SGGT)

Personzentrierte Psychotherapie (IPP Schaffhausen, von Peter F. Schmid)

Cliëntgerichte Psychotherapie (NVP)

Qu'est-ce que la psychothérapie centrée sur la personne? (AFPACP)

Qu'est-ce que le counseling? • Concepts de base (AFCACP)

L'Approccio Centrato sulla Persona (IACP)
L'Approccio - introduzione • La visione della natura umana e del cambiamento secondo Carl Rogers • Teoria della personalità • Il processo di cambiamento • Un impatto sorprendente (di Alberto Zucchoni)

O que é Abordagem Centrada na Pessoa?

El Acercamiento Centrado en la Persona: De persona a persona (Claudio Adrián Rud)

The Background To Encounter Groups (by Minerva)

Overview of Person-Centered Therapy (Jerold D. Bozarth)

Some aspects of Rogers's personality theory (by W. Boyd Spencer)

Summary of basic concepts of Person Centered Therapy (by Andy Dannelley)

About the Person-Centered Approach (by Peggy Natiello)

From Maslow to the 21st century (by Maureen O'Hara)

Rogers and experiential learning (by Martin Briner, 1999)

A Legacy Enhanced (Natalie Rogers & PCETI) (by Claire Ginther, Psychiatric Times, 1996)

Carl Rogers Summary (Victor Daniels' website, Sonoma State University)

the informal education (infed) homepage: Carl Rogers and education (by Mark K. Smith)
Educación Centrada-en-la-Persona (Delphi / Khepani)

Resources (Link to PCI)

Overview links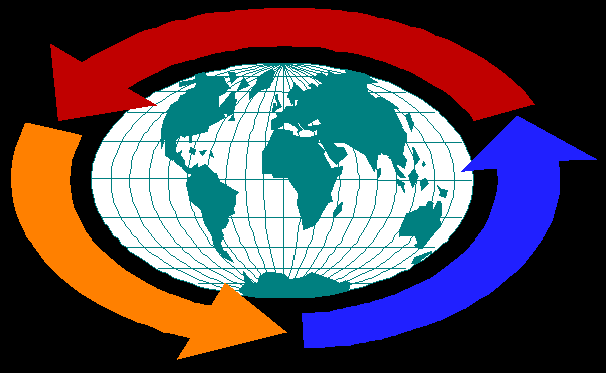 World Association

International events

PC institutions worldwide


Seitenanfang|Top of page

Hauptseite P.F.Schmid

Mainpage

Page d'arrivée

Página central