3rd WORLD CONGRESS FOR PSYCHOTHERAPY
3e CONGRÈS MONDIAL DE PSYCHOTHÉRAPIE
3. WELTKONGRESS FÜR PSYCHOTHERAPIE
3. CONGRESO MUNDIAL DE PSICOTERAPIA
Vienna | Vienne | Wien | Viena
July | Juillet | Juli | Julio 14-18, 2002
"Anima mundi - The challenge of globalisation"
Subsymposium Carl Rogers 1902-2002 • Reflections - Encounters - Perspectives

Curriculum vitae Peter F. Schmid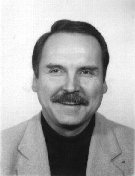 Univ. Doz. HSProf. Mag. Dr. (Assoc.Prof., D.Div.)

Born in 1950; Associate Professor at the University of Graz, Styria, Visiting Professor at St. Gabriel/Moedling; teaches at several European universities; person–centered psychotherapist and supervisor, practical theologian and pastoral psychologist. Founder of person-centered training and further training in Austria; co-operation with Carl Rogers in the eighties. For more than thirty years in Austria as well as internationally engaged in both, genuine and innovative development of Carl Rogers' work.
Co-director of the Academy for Counselling and Psychotherapy of the Austrian Institute for Person–Centred Studies (IPS of APG). Co-founder and Board Member of both, the Person-Centered and Experiential World Association (WAPCEPC) and the European Person-Centred and Experiential Network (NEAPCEPC). Numerous books and articles in several languages about the foundations, anthropology, ethics and further developments of the Person-Centered Approach (see below). Co-editor of the Austrian journal PERSON and the international journal Person-Centered and Experiential Psychotherapies. Webmaster of the multilingual Person-Centered Website (www.pca-online.net).
Website: www.pfs-online.at

Geboren 1950, Univ.Doz. der Karl-Franzens-Universität Graz, Gastprofessor an der Hochschule St. Gabriel/Mödling, Lehrveranstaltungen an zahlreichen europäischen Universitäten, Personzentrierter Psychotherapeut und Supervisor, Praktischer Theologe und Pastoralpsychologe. Begründer personzentrierter Aus- und Fortbildung in Österreich, Zusammenarbeit mit Carl Rogers in den 80-er Jahren. Seit mehr als dreißig Jahren der genuinen und innovativen Weiterentwicklung der Arbeit von Carl Rogers in Österreich und international verpflichtet.
Co-Leiter der Akademie für Beratung und Psychotherapie des Instituts für Personzentrierte Studien (IPS of APG) in Wien, Mitinitiator und Vorstandsmitglied des Personzentrierten und Experienziellen Weltverbandes (WAPCEPC) wie des Europäischen Personzentrierten und Experienziellen Netzwerks (NEAPCEPC). Zahlreiche Fachbücher und Artikel in mehreren Sprachen zu den Grundlagen, zur Anthropologie, Ethik und zu Weiterentwicklungen des Personzentrierten Ansatzes (siehe unten). Mitbegründer und Mitgleid der Redaktion der österreichischen Fachzeitschrift PERSON und der internationalen Fachzeitschrift Person-Centered and Experiential Psychotherapies. Herausgeber und Autor der Personzentrierten Site im Internet (www.pca-online.net).
Website: www.pfs-online.at
Selection of books | Auswahl aus den Büchern:
- Carl R. Rogers / Peter F. Schmid, Person-zentriert. Grundlagen von Theorie und Praxis, Mainz (Grünewald) 4. Aufl. 2000
- Personzentrierte Gruppenpsychotherapie, Bd. 1: Solidarität und Autonomie, Köln (EHP) 1994
- Personzentrierte Gruppenpsychotherapie in der Praxis, Bd. 2: Die Kunst der Begegnung, Paderborn (Junfermann) 1998
- Im Anfang ist Gemeinschaft. Personzentrierte Gruppenarbeit Bd. 3, Stuttgart (Kohlhammer) 1998
- together with R. Hutterer, G. Pawlowsky, R. Stipsits (Eds.), Person-Centered and Experiential Psychotherapy. A paradigm in motion, Frankfurt/M. (P. Lang) 1996
- zus. mit P. Frenzel, W. Keil, N. Stölzl (Hg.), Klienten-/Personzentrierte Psychotherapie. Kontexte, Konzepte, Konkretisierungen, Wien (WUV) 2001
- zus. mit C. Iseli, W. Keil, L. Korbei, N. Nemeskeri, S. Rasch-Owald, P. Wacker (Hg.), Identität - Begegnung - Kooperation. Person-/Klientenzentrierte Therapie an der Jahrhundertwende, Köln (GwG) 2002


Abstract Peter F. Schmid

3. Weltkongress & Subsymposium | World Congress