4e CONGRÈS MONDIAL DE PSYCHOTHÉRAPIE
4. WELTKONGRESS FÜR PSYCHOTHERAPIE
IV CONGRESO MUNDIAL DE PSICOTERAPIA
IV CONGRESSO MUNDIAL DE PSICOTERAPIA


Buenos Aires
27-30 August | agosto, 2005
"Psychotherapy: a bridge between cultures"
"La psicoterapia como puente entre culturas"
"A psicoterapia como ponte entre as culturas"
"Psychotherapie als Brücke zwiscehn den Kulturen"
PC Subsymposium The relationship person to person: the core of psychotherapy




Peter F. Schmid
University of Graz, Austria;
Saybrook Graduate School and Research Center, San Francisco, USA
Dave Mearns
University of Strathclyde, Scotland
Keynote lectures
BEING-WITH AND BEING-COUNTER:
A person-centred view on in-depth interaction in the therapeutic relationship
Powerpoint Presentation
The more experience we gather and the more research we carry out in psychotherapy and counselling the more almost all schools of psychotherapy come to regard the relationship as the core of the therapeutic endeavour. From transference theory to existential being-together, from a pre-condition for re-learning to systemic perspectives a multitude of theories try to explain its nature. With this presentation we continue our in-depth investigation of the essence, character and quality of this liaison.
The client experiencing their self-in-development and the presence of the therapist enable both to work at relational depth, i.e. to encounter each other person to person. One of the central aspects of such an authentic relationship is the character of therapist responses which derive from their counter-position in the 'en–counter' with the client. Within an empathic frame of reference clients often feel profoundly understood by therapists taking the position of the Other in their interaction thus making parts of therapy truly a dialogue. In this Powerpoint presentation we further examine presence, (concordant and complementary) resonance and confrontation from a person-centred perspective.
Peter F. Schmid
Dave Mearns

Publication in Person-Centered and Experiential Psychotherapies 3 and 4 (2006)





Jürgen Kriz
Luis de Nicola
Claudio Rud
Peter F. Schmid
Mesa redonda | Round table
NUEVAS VISIONES DE LA PSICOTERAPIA CENTRADA EN LA PERSONA
El tema de esta mesa redonda, intenta actualizar los nuevos aportes desde la clinica la investigacion y la nuevas construcciones conceptuales y epistemologicas. Los nuevos paradigmas expuestos desde las miradas que desde distintos paises aportan a una puesta al dia de nuestro modelo de trabajo.
NEUE ANSÄTZE DER PERSONZENTRIERTEN PSYCHOTHERAPIE
Mit diesem runden Tisch sollen die neuen Beiträge aus Klinik und Forschung und die neuen Konzepte und epistemologischen Modelle vergegenwärtigt werden. Die neu vorgebrachten Paradigmen aus verschiedenen Ländern und Blickwinkeln bringen eine Aktualisierung unseres Arbeitsmodells mit sich.





Manuel Artiles
Dave Mearns
Viviana Rey
Peter F. Schmid
Claudio Rud (coordinador)
LA RELACION DE PERSONA A PERSONA. EL ALMA DE LA PSICOTERAPIA
La relación de persona a persona propone revisar la esencia de la relación psicoterapéutica y los consiguientes cambios y transformaciones que la misma propicia en la dirección del crecimiento personal de ambos participantes. Conceptos tales como resonancia, campo relacional, empatía, congruencia y validación incondicional de la experiencia serán explicitados por los participantes. Se propiciara la inclusión de expositores de diferentes orientaciones psicoterapéuticas con el propósito de enriquecer el intercambio.
DIE BEZIEHUNG VON PERSON ZU PERSON. DIE SEELE DER PSYCHOTHERAPIE
Die Beziehung von Person zu Person erfordert, das Wesen der psychotherapeutischen Beziehung und der darauf folgenden Veränderungen neu zu sehen, die das persönliche Wachstum beider Beteiligter fördern. Konzepte wie Resonanz, Beziehungsfeld, Empathie und bedingungsfreie Wertschätzung der Erfahrung werden für die Teilnehmer erläutert. Durch die Einbeziehung verschiedener psychotherapeutischer Orientierungen wird ein bereichernder Austausch erzielt.


August 27-30, 2005

Psychotherapy: A Bridge between Cultures

4th WORLD CONGRESS FOR PSYCHOTHERAPY
4e CONGRÈS MONDIAL DE PSYCHOTHÉRAPIE
4. WELTKONGRESS FÜR PSYCHOTHERAPIE
4. CONGRESO MUNDIAL DE PSICOTERAPIA


Person-Centered Subsymposium:
The Person to Person Relationship, the Core of Psychotherapy

Buenos Aires
www.4cmp.org.ar

The congress will focus on ALL fields of psychotherapy according to the pluralistic and inclusive spirit of the World Council for Psychotherapy, WCP as well as the Latin American Federation for Psychotherapy, FLP and the Association for Psychotherapy of the Argentinian Republic, APRA, which is the organizing association of the congress.
The WCP, appointed as an NGO with consultative status to the ECOSOC, Economic and Social Council of the UNO, invites you and your association to participate in the spirit of UNO.
Our world congresses, Vienna 1996, 1999 and 2002 have offered a unique opportunity to share ideas and develop common projects with other psychotherapists on national and international level. On a climate of kind debate, thousands of colleagues from all over the world met and discussed, learned and teached about the state of the art of today psychotherapy.
We want to continue this successful and fruitful encounter in Buenos Aires and we will appreciate your participation and the presence of your referred associations.

Please connect you and your association and inform us on:

1] Topics of your interest.
2] Concrete presentations you would like to submit, (ONLY "titles", abstracts later).
3] How would your organization likes to be represented at the world congress, (symposia on special topics, a stand, keynote lectures, etc).

Your participation, interest and suggestions will be appreciated and included.
info@4cmp.org.ar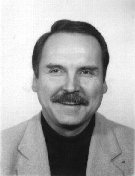 Curriculum vitae Peter F. Schmid

4. Weltkongress & Subsymposium | World Congress


Seitenanfang | Top of page